Classical concert pianist Asaf Blasberg has inspired audiences with his brilliant and virtuoso performances. Asaf's sensitive and imaginative piano artistry, combined with pure and noble musicianship, are winning him acclaim and respect. Whether performing in concert halls, or playing for special events, his pianism and music making are graced with beauty and excitement.


Asaf received his master's degree in piano performance from The Juilliard School in New York, and his bachelor's degree from the Mannes School of Music, New York. His teachers include Jerome Lowenthal, Jerome Rose, Sara Davis Buechner, and Lucille Straub. He began playing the piano at age four, and at ten, he started composing. At age 11, he had the honor of playing a commissioned work written by Richard Felciano for the Music Teachers Association of California (MTAC) at the state convention in Los Angeles. Asaf was the first prize winner in the Piano Performance category of the Orange County Musicians' Association. He has taken first place awards in the Glendale McGaughey Competition, the California Association of Professional Music Teachers Bartok Festival, the Southern California Junior Bach Festival, the West Los Angeles Branch Scholarship Competition, and in the Southwestern Youth Music Festival at California State University, Dominguez Hills, Young Pianist Category.

Asaf was a semifinalist of the 1997 Naumburg International Piano Competition and a prizewinner of the International Keyboard Institute and Festival Dorothy MacKenzie Artist Recognition Scholarship Awards in 1999 and 2000 held in New York City. He performed at the Tilles Center on Long Island, NY with the Gemini Youth Symphony Orchestra under the baton of Kimbo Ishii-Eto in March 1999. In 2002, Asaf performed twice at Alice Tully Hall, Lincoln Center, New York.

Asaf performed his New York recital debut at Weill Recital Hall, Carnegie Hall, New York on April 25, 2004. He also performed the complete Schumann piano sonatas as well as the Schubert posthumous sonatas at Steinway Hall, New York in the 2004-2005 season.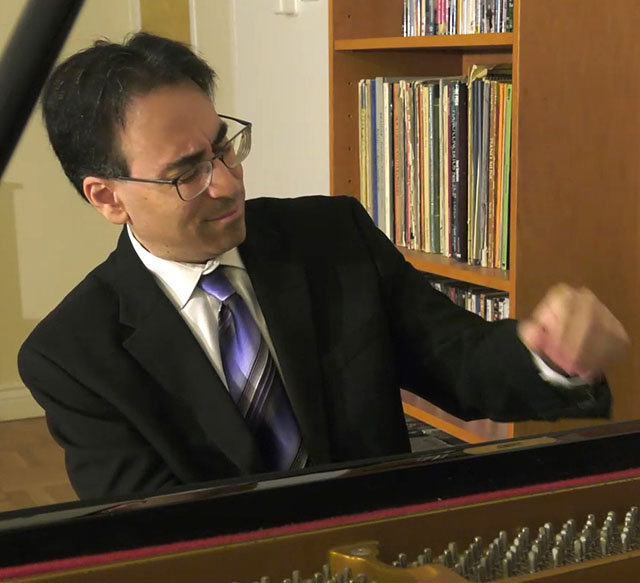 In 2007 and 2008, Asaf gave an all-Liszt recital as well as another recital of Beethoven, Schumann, Mozart and Chopin works, held at Yamaha Artist Services, New York. He also performed the complete Brahms piano sonatas at the Mannes School of Music and Steinway Hall, New York. In 2008, 2009 and 2010, Mr. Blasberg gave performances at the International Keyboard Institute and Festival, playing works by Brahms, Schubert, Mozart and Liszt.

His recordings include a CD of the last two sonatas of Franz Schubert, as well as video releases including the complete Schumann piano sonatas (performed at Steinway Hall) and an all-Liszt program (performed at Yamaha Artist Services New York). In 2013, Asaf performed a full-length recital at Faust Harrison Pianos in New York, giving a varied program featuring works by Mozart, Liszt, Rachmaninoff and Chopin.

In April 2020, Asaf began a new series of live concerts performed in his own residence in New York City, which were livestreamed to a global audience using three cameras. To view the upcoming schedule and archives, please visit the Live Webcasts page on this website.